"YOUR HOME SHOULD TELL A STORY OF
WHO YOU ARE, AND BE A COLLECTION OF
WHAT YOU LOVE"
- Nate Berkus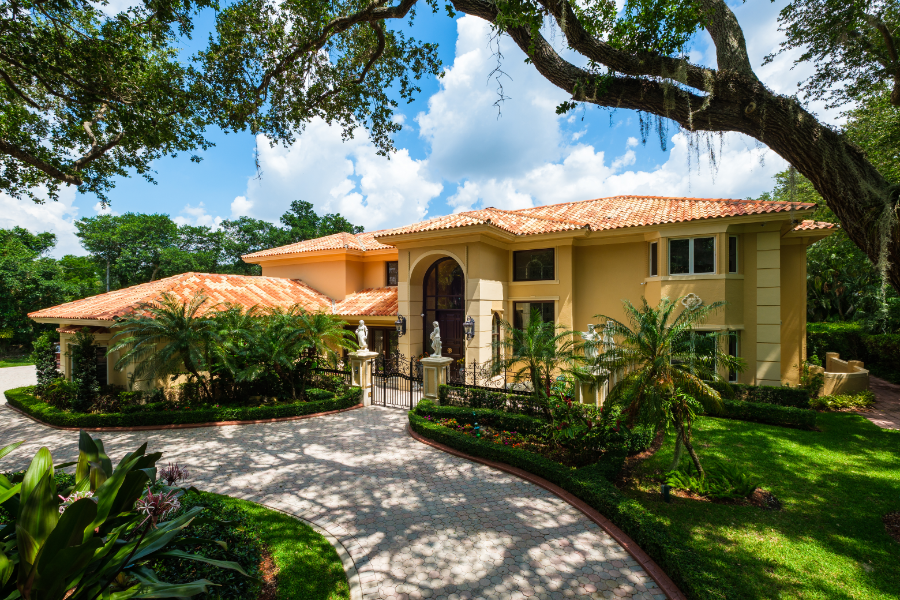 GET A FREE MARKET
EVALUATION
Contact me today and find out how
much is your home worth!
CONTACT ME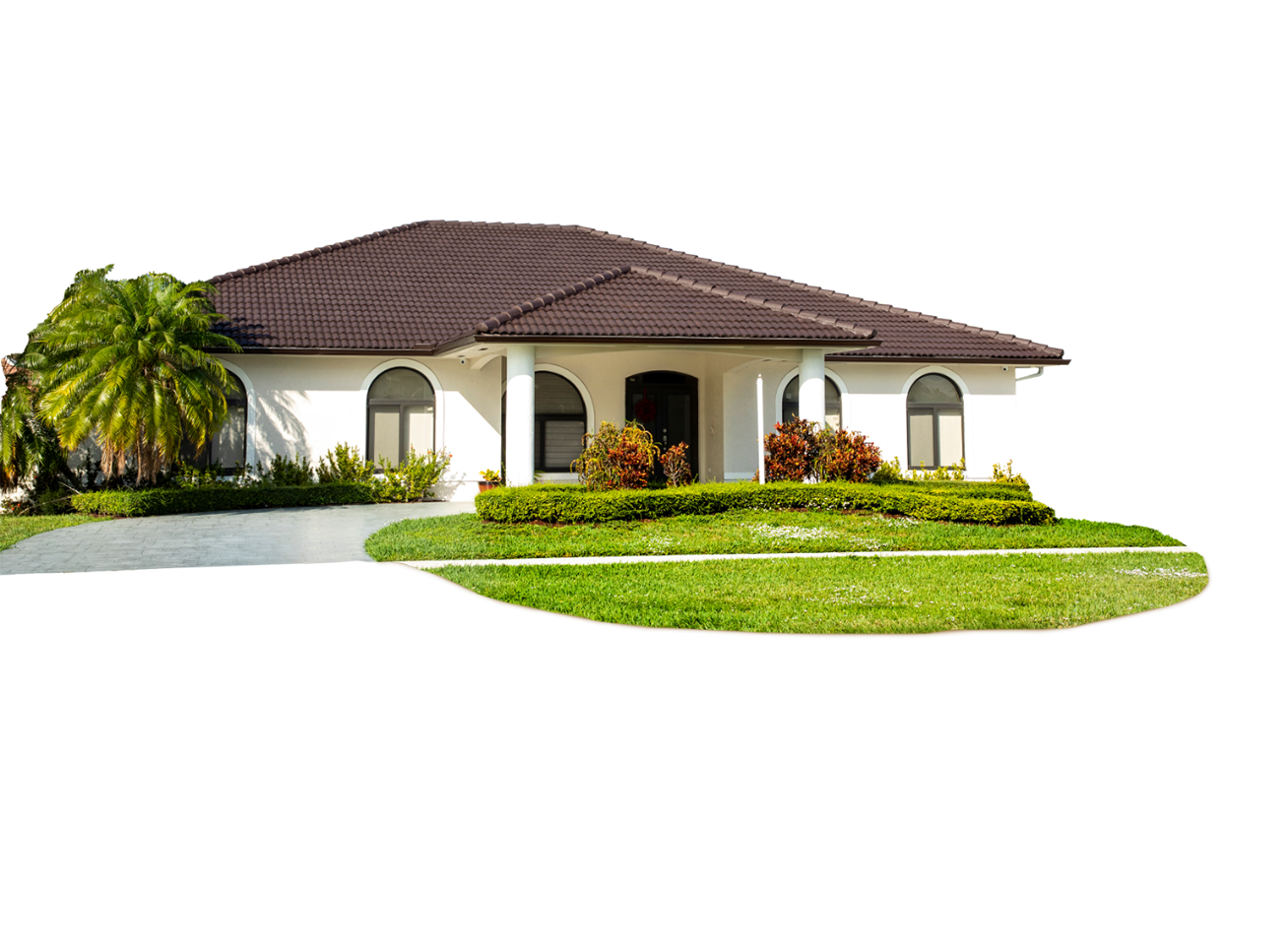 We just finished buying and selling using Lauren as our realtor with both properties. I cannot say how impressed I was with her attention to detail and commitment to us as clients. She kept us apprised of everything as soon as it happened and smoothed out every wrinkle that popped up. Any situation we encountered she took care of efficiently and quickly which kept our minds at ease throughout the process. Even the realtor (who the buyers of our old house were using) commented on what a good agent she is. THAT is quite unusual. She is by far the best we've ever used and we've bought and sold 8 homes. Thanks so much for a great job, Lauren!
I have known Lauren for 8 years. Our business relationship started 5 years ago as a result of having an incompetent and corrupted person managing our properties. Since then, I can say that Lauren brought my business peace of mind due to her quality of work, responsibility and efficiency. I know I can trust her knowing she will do the best for us as her customer. During these past years, we have added more properties for her to manage and she walked us through all step of the way; from finding the properties, helping with documentation and even closing. I couldn't be happier in how she does her job and how she treats us as her customer and our tenants. This relationship has been a win-win situation and I know for sure it will stay the same way for years to come. Thanks Lauren!!!
Lauren helped our family move to the Boca area. We lived out of state and were planning a quick move. She was very attentive to our details in what we were looking for through email and text messages. My wife and I only had a small window to view homes and she arranged many houses in different areas in such a short time. Every one of them were beautiful! We picked out our favorite and she helped us move in so easy. With us coming from almost 6 hours away, she made this our best experience ever. When we purchase, she will most definitely be our first call! Thank you "Boss Team". Thankyou Lauren!!!
Words cannot express how thankful I am to the boss team for making our dream come true! Thank you so much Lauren Sorrentino Labossiere!! You are so motivated, knowledgeable, supportive and just a rock star!! I strongly recommend the boss team for anyone looking to buy or sell!!!
After 40 years my parents finally sold my childhood home. If anyone is ever looking for a great realtor make sure you use The Boss Team, Lauren Sorrentino Labossiere and Jimmy. The entire experience went smooth and quick. My mom was so pleased and she is picky. Lol Lauren was Awesome!!!
I had such a wonderful and smooth experience with Lauren. She was very responsive, available, organized and very easy to communicate with via phone, text messages and email. She understood exactly what I was looking for and lined up and scheduled homes that met most of my expectations. She was always there when I needed her from the beginning and even up until after I signed at closing. Once I found my house, with the help of Lauren, I was able to close in 24 days. I would definitely recommend The Boss Team. Thank you for helping me find my dream home. I couldn't be happier!
Lauren and Jimmy listened to what I wanted, found me the perfect property, dealt with a difficult seller and his arrogant agent so I didn't have to, and made what could have been an aggravating experience, a simple and easy closing for me. They handled all the aggravating aspects of buying a house in general and dealing with not very nice sellers or agents for me, and did it in a very short time- less than a month. Now if I could only convince them to handle the other aspects of my life! LOL! Only use these guys if you want the right house, in the right neighborhood, at the right price and with people that do all the work for you. All I had to do was sign my name. They are the only agents I will ever work with again, whether if be to buy or to sell. Thank you Boss Team!!
As a real estate investor and an individual homeowner I cannot say enough good things about The Boss team. Lauren and James embody everything you would look for in a real estate professional. They are knowledgeable and diligent when it comes to research and follow through! And that is critical in the real estate business. I've purchased and sold several properties (homes and condos) with their involvement, and all have gone very smooth and without unnecessary stress and complications! They routinely assist me with any and all rentals as well helping find the best and most qualified tenants. Thank you guys really appreciate what you do! All the best!
I can not thank The Boss Team enough for all of their hard work and incredible help. My situation wasn't easy my husband and I had a lot of strikes against us which made it nearly impossible to get approved through an HOA. The boss team went above and beyond and didn't stop until we found the perfect home. The customer service and professionalism is truly outstanding!!!!!!!! Thank you so much and with the help of the boss team you will be sure to find the perfect home.
Having met James through one of my closest friends who I've know for years I knew right away he would be the perfect agent to help me find my home. James is incredibly responsive and thorough. He also has great knowledge of the area and different types of homes for sale. He made it a wonderful experience for me and I knew he was concerned on finding me the right home rather than just making a sale. He is also showed a lot of patience and took the time to answer all my questions and concerns being that I was a first-time buyer. I highly recommend the use of his team to help you find a home. It was a very pleasant experience from start to finish!
We moved to Florida 2 years ago from the West Coast. Our first rental we moved into a ended up being a house that had gone into foreclosure. Having small children and making a big move cross country we were not looking forward to moving again after we just got settled. Not knowing the area that well or where we were going to live was scary. I ran into Lauren and James at a local park through our kids playing together. Lucky for us the timing was perfect! They offered to help us find a new place live. We were so impressed with how quickly they had us out looking at rentals and finding the type of homes wanted. With rentals on high demand at the time people had been putting in offers as we quick as we were. We found a house we really wanted and they moved fast to give the landlord an offer that he quickly accepted. We are now comfortable and happy in our new rental thanks to The boss Team! I highly recommend.
Big thank you to Lauren Sorrentino Labossiere for helping me find this awesome property with this amazing view! I will be forever grateful to you for guiding me through the home buying process with such caring and commitment. You are definitely A BOSS! Love ya girlie! ?
2 years ago with the guidance of the Boss team I was fortunate enough to purchase my first home! They walked me through each step thoroughly explaining everything. After searching through hundreds of listings when we finally found the one they both did everything they could to make it happen! I'm grateful for the sleepless nights and countless hours they put in to making my dream a reality! I highly recommend The Boss team for anyone who is serious about selling, buying or a renting a home.
We are very happy with all the help and guidance you gave us with the purchase of our new home. This is our first home and we are so excited to get settled in. We are grateful for your attentiveness and promptness which made our home-buying experience go very smoothly.  You were great with communicating with us frequently. Thank you again for your advice and time, we will be happy to send friends your way if they are looking to buy a home and need an attentive realtor to help them along the way.
I just wanted to thank you for representing my mother in selling her house in Florida. You really made this a seamless experience, especially with us being located in NYC and not being able to be in Florida during this transaction. We also wanted to thank you for helping us get a contractor to paint the home and make it presentable to put on the market. I have to say we were blown away when you called and told us that we have an offer at full asking within the first two days of the home being listed. We are also very grateful as you looked over our home during Hurricane Irma. Thank you for you checking on everything and spearheading the debris cleanup after the hurricane passed. At the end of the day I do not think we walk away with such a smooth transaction and close basically in 30 days with another agent. I wanted you to know that you gained our trust with honesty and professionalism – we would recommend your services to any friend or acquaintance. As you know we will be looking to purchase another property in the beginning of next year and want you to represent us on the buy side. Thank you again for your services, you went above and beyond for us.
My business partner and I have been in the real estate investment business for a combined 30 plus years. We just happened to be canvassing a neighborhood looking for investments and saw "For Sale" sign. Called and got Lauren on the phone. She got right down to business and started working with us immediately. From her actions you could sense she really cared and wanted to do whatever it took to help us locate properties that fit our needs. She pre-screened hundreds of properties for us in an attempt to make our time looking more efficient.
I want to thank "Sell It Quick Realty" aka the "The Boss Team" for helping me once again on another real estate purchase. James Labossiere took his time with my Mother a few years back and treated her like she was his Mom. We moved her out of Sandalfoot and into a new beautiful 55 and older community in West Boca, where she is safe and happy. He did it with the help of his wife who was pregnant with twins at the time. Now his better half Lauren Sorrentino Labossiere stuck with me until we found the perfect place (in this slim market) for my company's new training facility. We just closed today! Thank you Labossiere's…I whole hearted encourage anyone looking to purchase or sell real estate, to see this couple. They will treat you like family and work their butts off for you.
Lauren was extremely helpful when it came to finding my condo.  Unlike other realtors, she listened to what I had to say and showed me condos within my budget.  We saw renovated and un-renovated condos so that I got an idea of the potential for my new condo if I decided to go with an un-renovated model.  Lauren was very low key and definitely did not pressure me to buy.  We worked together for many months before I finally made a decision.
LET'S TALK
Please fill out the form below and I will contact you soon